Novoizgrađeni Apartmani Vidović idealno su mjesto za turiste i poslovne goste grada Komiže. Moderno uređen objekt, smješten samo 300m od centra, sadrži četiri udobna apartmana koji svojim gostima osiguravaju miran san i ugodan odmor. Apartmane karakterizira moderan i praktičan dekor, ali i opušten ambijent. Parking je osiguran za sve goste.

How to get here?
To Split: by plane, train, bus or car
From Split to island Vis: By ferry or Speedboat
When you arrive to Vis island: Komiža is situated 10 km from the Vis port and can be reached by bus, taxi or car.
Red line means access to the house by car, and blue line is walking path from bus stop in Komiža.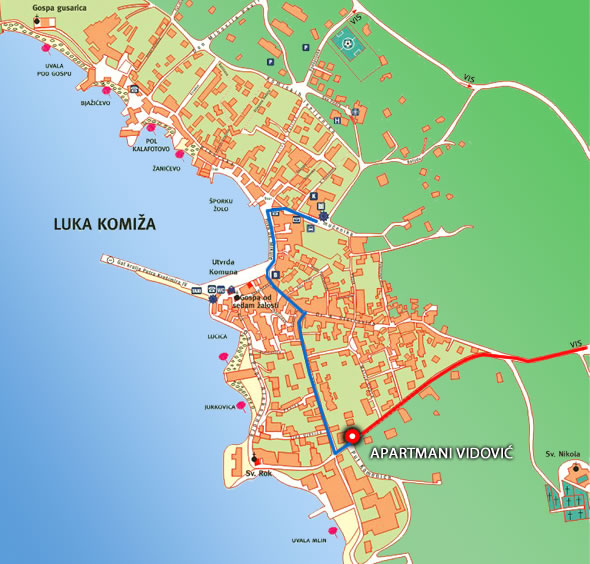 Useful links:
Dsitances:
from grocery store: 300m
from pharmacy: 600m
from beach:50m
from city center:300m
from post office:400m